Our Chiropractor in Massapequa Park
We are committed to helping our patients get back to the activities they love. Contact us for a Chiropractor in Massapequa Park, located conveniently on Merrick Road.
High-Quality
Serving the Massapequa Park community for 26 years, Dr. Wiebke and his team provide expert treatment for a wide variety of injuries and conditions.
Patient Care
We provide personalized hands-on treatment in our office and education you can take home with you, enabling you to become an active participant in your recovery and future physical health.

Dr. Wiebke has been providing chiropractic care since 1993. Before opening his doors to the Massapequa community, he attended The National University of Health Sciences and graduated with his Doctor Of Chiropractic. Since then he has treated patients suffering from various health issues involving the nervous and musculoskeletal systems.
Our Philosophy
Wiebke Chiropractic is committed to high-quality quality chiropractic care in our beautiful state-of-the-art facility. Dr. Wiebke practices cutting-edge treatments and techniques available in order to reduce pain and improve quality of life.
Benefits of Seeing a Chiropractor in Massapequa Park
When your car has a problem, you don't wait to get it fixed. Whether it's something as simple as getting an oil change or fixing the breaks, it's important to take care of your car because it's important. However, when it comes to our bodies, we're not always so proactive.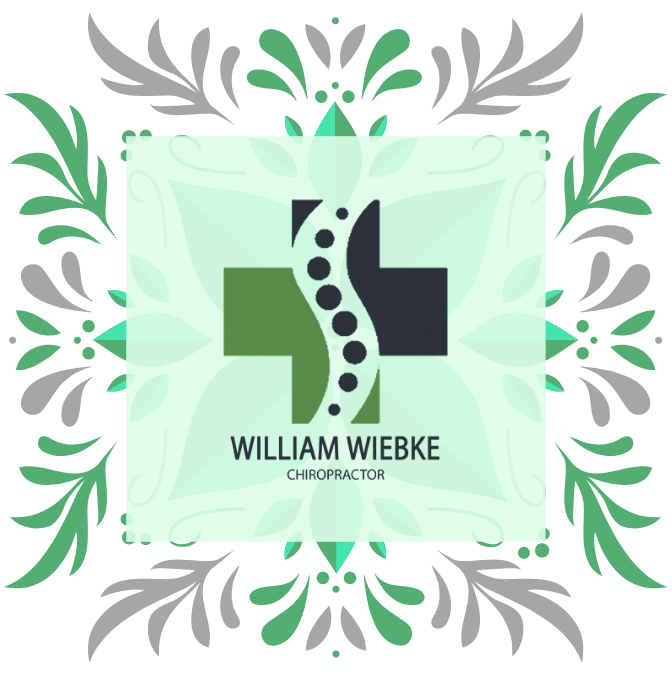 If you're one of those people who pushes off making a doctor visit, answer this: When was the last time you felt 100 percent? Maybe it's time you make yourself a top priority. Seeing a chiropractor in Massapequa Park could be the start of a new and healthier you!
A chiropractor can administer a variety of different treatment techniques to give you the help you. Some of these treatments chiropractors usually use include:
Spinal Manipulation Therapy – Also is known as a high-velocity low-amplitude (HVLA) thrust, spinal manipulation therapy is the most commonly used chiropractic technique. This technique will usually result in hearing an audible "pop," as our chiropractor in Massapequa Park will use their hands to apply force to a joint.
Spinal Mobilization – Depending on the condition that you're struggling from, a gentler technique might be more beneficial in terms of bringing pain relief. This involves slow movement, and it is used to mobilize the joint.
Flexion Distraction – If you suffer from scoliosis, herniated discs, or constant neck and back pain, flexion distraction is a great option for you! During this treatment, a chiropractor in Massapequa Park will stretch your back, which in turn aligns the spine. The flexion-distraction is a proven technique that's used to treat specific back conditions.
Logan Technique – This involves putting a steady amount of pressure on the spine. This helps the bones in the spine to realign and can also help with reducing migraines and headaches. In addition, the Logan Technique can be used to help reduce pressure and tension in the body.
You don't have to feel obligated to take medications to relieve your pain. Seeing a chiropractor in Massapequa Park can help when you're faced with the choice of suffering through your pain or paying for medicine that you could possibly lead to addiction. Pain relief doesn't have to come at the cost of your money and your life. Contact Wiebke Chiropractic today and start your road to recovery ASAP!
What conditions does a chiropractor in Massapequa Park treat?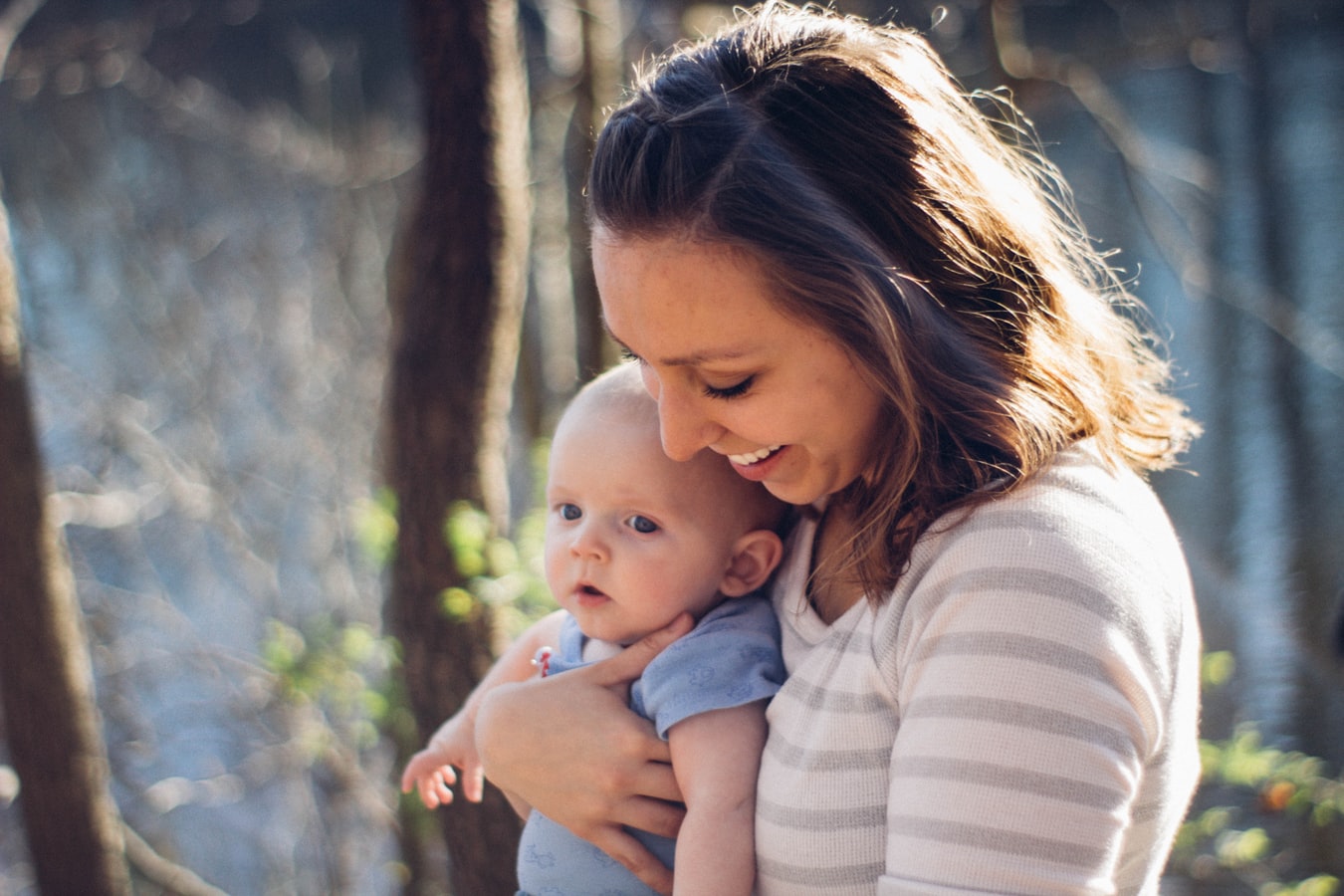 It can be challenging to relieve back pain, especially pain that doesn't seem to go away. If you're looking for a non-invasive, hands-on way to treat your back pain, a chiropractor in Massapequa focuses on treating neuromuscular disorders by manually adjusting or manipulating the spine. The goal of the chiropractor is to minimize pain and improve the patient's performance. At Wiebke Chiropractic, we are dedicated to providing our patients with the proper chiropractic treatment they need to reduce pain or pressure in their problem areas.
What can a chiropractor treat?
When we think of chiropractor, we often think back pain, but a chiropractor can treat so much more than just back pain. The spine is connected to multiple parts of the human body, and because of this, a chiropractor's treatment can help many other conditions, such as:
Chiropractors provide a non-invasive, drug-free approach to improving the functionality of your spine. If you believe you would benefit from seeing a chiropractor in Massapequa, contact us at Wiebke Chiropractic.
Is Chiropractic Safe?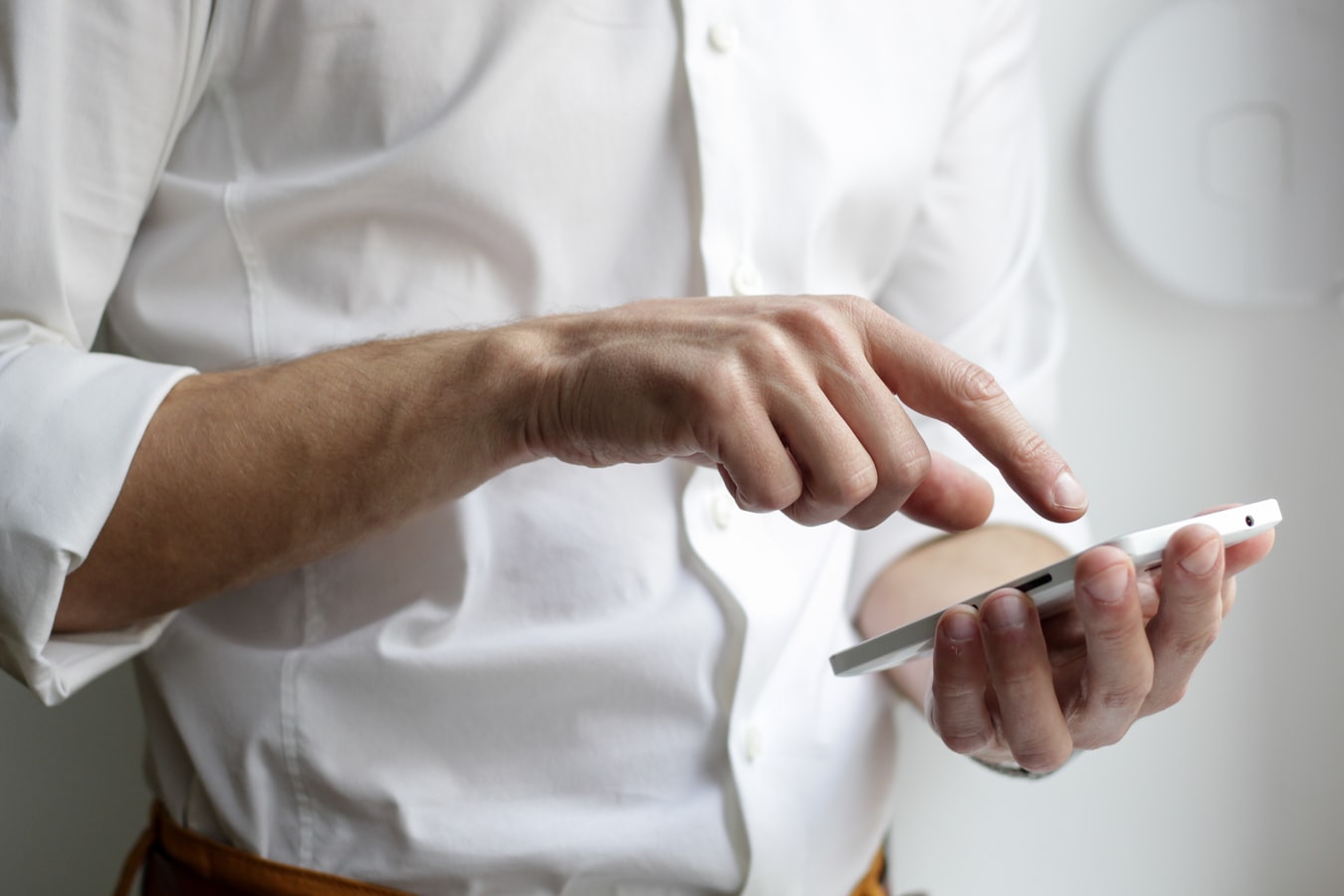 For years, chiropractic care has helped people manage and find relief from chronic pain. However, the safety of this practice is still called into question by skeptics. Over the years, chiropractic care has grown to be recognized as one of the safest therapies in pain management. Chiropractors are qualified specialists in spinal adjustments. If you are looking for a chiropractor in Massapequa, Wiebke Chiropractic could help you with your needs!
Although education differs from a doctor's traditional medical schooling, there are still several steps that must be taken before one can practice in the United States. Chiropractors must obtain a Doctor of Chiropractic degree. This typically requires four years of schooling, as well as a prerequisite of at least three years of undergraduate education. They must also pass the National Board of Chiropractic Examiners exam and meet any state requirements specific to where they will practice.
All states require chiropractors to continue taking classes to practice. Chiropractic classes include science classes like anatomy and physiology, as well as a supervised, hands-on clinical experience where students practice diagnosing, adjusting, and assessing patients.
Chiropractors and medical doctors follow similar methods when treating patients. Both take a detailed health history, interview, and perform examinations and tests on patients to determine a diagnosis. They then develop a treatment plan and monitor the progress of the patient. Doctors often have concentrations; chiropractors specialize in treating patients with musculoskeletal problems. Our chiropractor in Massapequa specializes in all different treatment to limit everyday pain! The treatment plan they draft is usually based around manual manipulation to improve joint function and mobility. While the spine is the most common part of the body they treat, these manipulations can be performed on many parts of the body.
There are many benefits to seeing a chiropractor regularly, no matter your issue. Your body will feel balanced and realigned. Many patients report feeling relaxed and improvement in their quality of sleep. Pregnant women especially can find great relief from the negative symptoms of pregnancy, such as morning sickness and body pain. Many people with neck and back pain find instant relief as their adjustments remove pressure from the nerves, which is often a cause of pain. This is because chiropractic care works to treat the root cause of your pain, as opposed to finding ways to mask it. Medical doctors are going to prescribe medications, tell you to get some rest, and in some cases suggest surgery.
Do Doctors Recommend Chiropractors?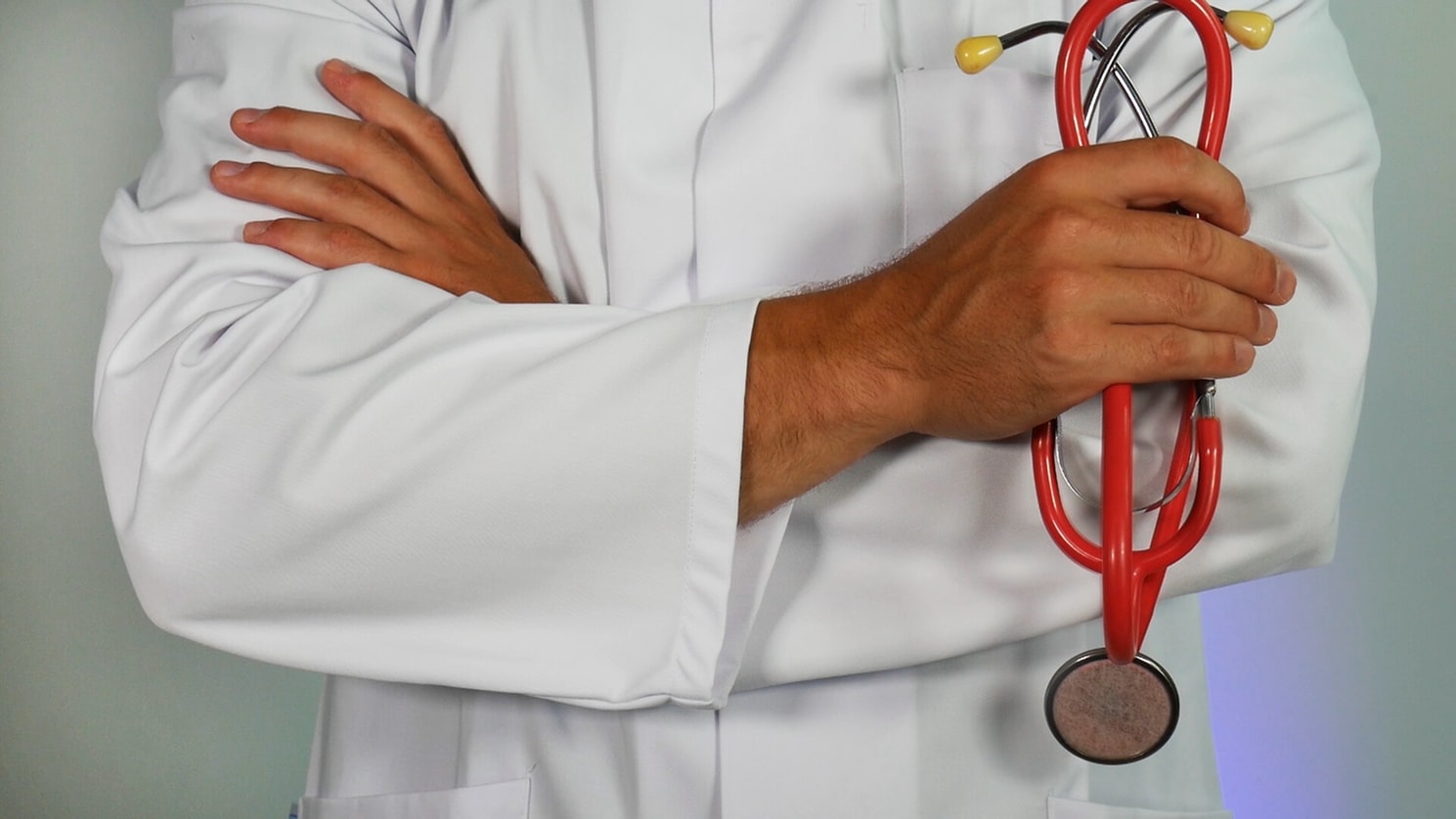 Chiropractic care falls in a grey area between traditional medical care and alternative medicine. While traditional medicine focuses on determining a diagnosis and working to fix symptoms in a specific area, alternative medicine focuses on achieving overall, full-body health through non-traditional, typically natural treatments. Chiropractic looks at treating the whole person and not just one body part. However, it's holistic nature has not kept doctors from recommending it. Here are some of the many reasons your doctor may suggest visiting your chiropractor in Massapequa:
Many studies have demonstrated the pain-relieving effects of chiropractic care. Not only when compared to medication was chiropractic more effective, but it also cost less money for patients. Research has proven several conditions can benefit from seeing a chiropractor, most notably; sciatica, neck pain, headaches, scoliosis, lower back pain, and frozen shoulder.
Customizable treatment
Chiropractic treatment is not one size fits all. While there are standard tools used for chiropractic sessions, there are numerous modifications that can be made to treat your pain in the most comfortable way possible. This includes different tools to modify adjustments and tables that can be adapted to fit a patient's body shape or size.
Low-risk Chiropractor in Massapequa
Any severe side effects are extremely rare in chiropractic care. The most common side effect experienced, if any, is some achiness at the site of the adjustment. Compared to the risks of surgery or medication, this is very minimal.
Improve posture
Improper posture is a highly prevalent cause of neck and back pain, as many of us spend days at work hunched over a computer. Life does not have to be painful! Your chiropractor will assess your posture and teach you ways in which you can align your body and prevent these aches and pains.
Chronic conditions
Patients with chronic conditions may turn to chiropractic to improve their quality of life. If your condition cannot be treated, chiropractic is a great way to learn how to live the most comfortable and least painful experience you can.
Nutrition and exercise suggestions
Your chiropractor will suggest you ways in which you can take your recovery into your own hands and work on controlling your pain while you are at home.
While medication may help relieve pain for some cases, it is only masking the pain. Chiropractic works to treat the root cause of the issue and does not come with the addictive side effects of pain medication. Whether you are looking to reduce medication use or are just looking for a more natural solution, chiropractic is an excellent option for you!
Accident recovery
Whether you are injured from a work or auto accident, chiropractic can help you find relief. Specifically, whiplash, the most common injury associated with car accidents, can be treated quickly and safely with chiropractic care. Visit Wiebke Chiropractic, a chiropractor in Massapequa who can help you to a speedy recovery.
Non-invasive
Chiropractic adjustments are quick and non-invasive. You will leave your session feeling relaxed and realigned, and there is no recovery needed from this treatment.
Works with other pain treatments
Because chiropractic is drug-free and non-invasive, it can be used in tandem with another method to maximize the success of the treatments.
Athletic performance
There is a reason why all 32 NFL teams have at least one chiropractor on staff! Sports take a severe toll on the body, and chiropractic care is a crucial instrument for recovery. In addition to treating injuries, chiropractic helps increase mobility, enhance performance, and most importantly preventing injury in the first place.
Contact Wiebke Chiro in Massapequa!
It's no wonder why doctors recommend chiropractic care! Are you searching for a chiropractor in Massapequa? Take a step towards achieving full-body health and contact Wiebke Chiropractic today! Our committed staff will get you to your full potential as quickly and safely as possible. Visit our website or give us a call to schedule an appointment.
Recent Blog Posts
Correcting Poor Posture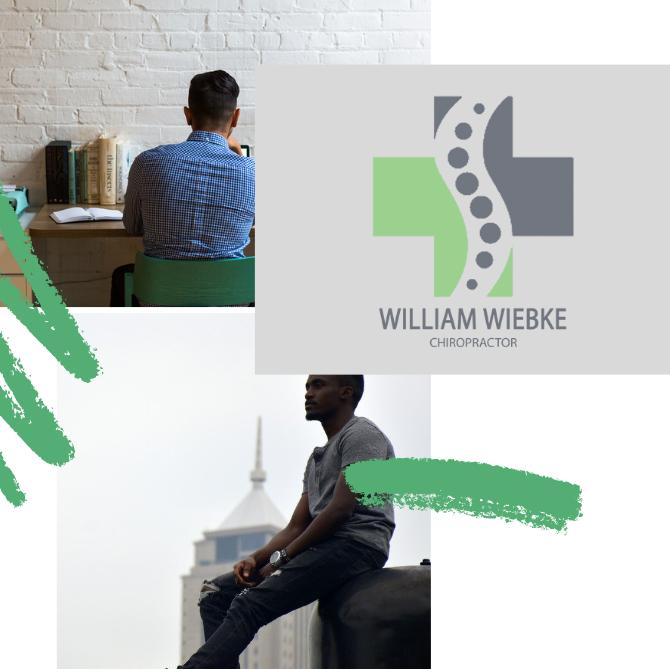 In our busy lives, it can be hard to stay aware of our posture at all times – primarily if you are not used to correctly sitting in a comfortable position. However, proper posture can provide many health benefits, including reduced back pain, headaches, decreased muscle tension and overall better health. When your body is aligned in the way that it is naturally intended, your body will thank you. Not sure where to start? Dr. Wiebke, a chiropractor in Massapequa Park, can help align your body and help you to start seeing the benefits of a healthy alignment.
What is Considered "Good" Posture? Ask Our Chiropractor in Massapequa Park
Good posture is defined as the way your body is naturally intended to stand at rest. Proper position when standing essentially incorporates the following elements:
Your chin should be parallel to the floor.
You are keeping your shoulders even. You can roll your shoulders up, back, and down to settle into this position.
Keep your spine in a neutral position. Do not flex or arch your spine.
Your hands should rest at your side, with elbows straight and even.
Abdominal muscles should be engaged.
Your hips should be even.
Knees should point straight ahead.
Keep your weight evenly distributed on both feet.
When sitting, keep your chin parallel to the floor, and your shoulders, hips, and knees should remain at even heights. Keep your knees and feet pointing forward.
Simple Exercises to Improve Posture
What might feel uncomfortable at first will eventually become a second nature adjustment. Part of the reason that so many of us fall into habits of poor alignment and posture is because of tension or pain in the muscles and joints. Some simple exercises can help improve your posture and make everyday tasks more comfortable while retaining stable positioning. If your discomfort continues, or if you want to experience individualized chiropractic care, Dr. Wiebke, a chiropractor in Massapequa Park, can help you get aligned and stay aligned.
Exercises for Strengthening Your Back and Core Suggested By Chiropractor in Massapequa Park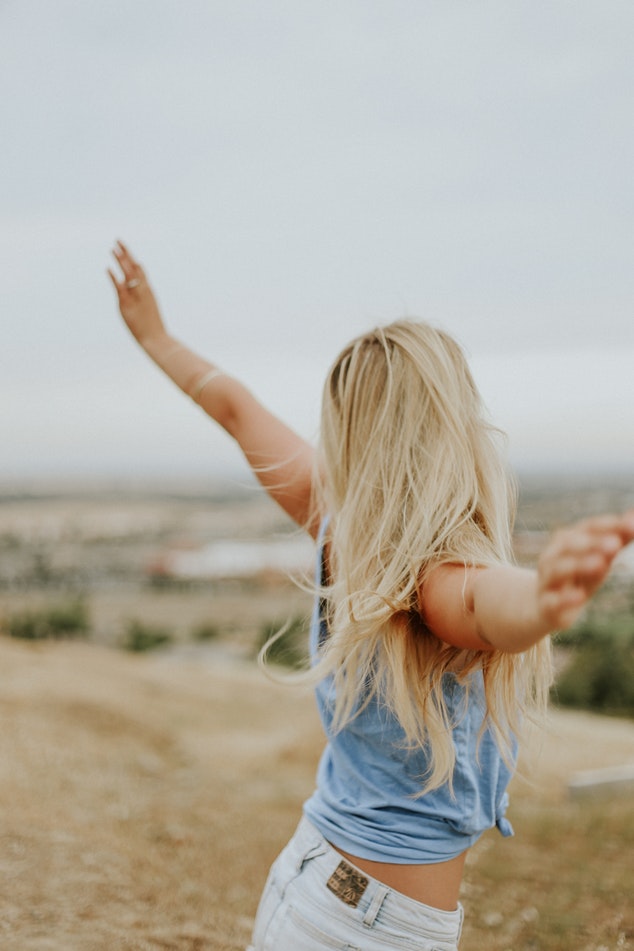 Bridges will help strengthen your lower back pain and prevent the discomfort that stimulates from sitting up straight in a chair.
Back Extensions can help strengthen and stretch your back.
Planks will help strengthen both your back and core.
Tuck your chin in, and lengthen the back of your neck. This movement will strengthen and expand the muscles that are being underutilized when you 'hunch' your neck.
Adjustment Takes Time
Don't be discouraged if maintaining a healthy posture isn't immediately comfortable or easy to maintain at all hours of the day. These simple exercises can help strengthen your body over time, but if you still experience pain, discomfort or poor alignment, it may be time to consider visiting a chiropractor in Massapequa Park such as Dr. Wiebke. He can assess your individual needs and work with you to help your body feel stronger, more comfortable and healthier. Contact us today to learn about how we can help.
Chiropractic Care For Sciatica in Massapequa Park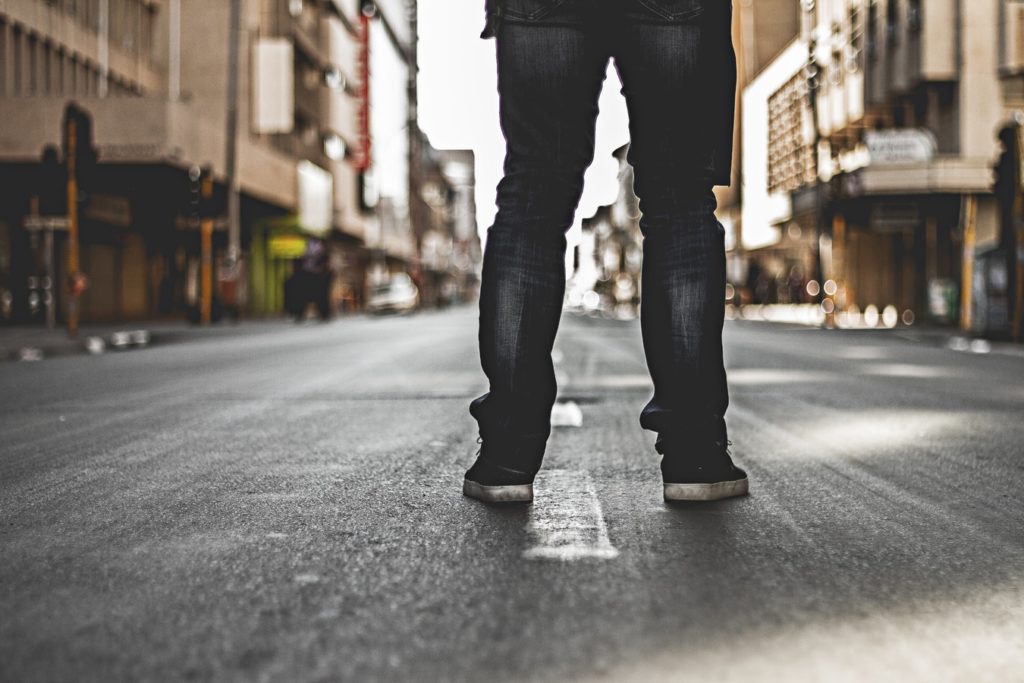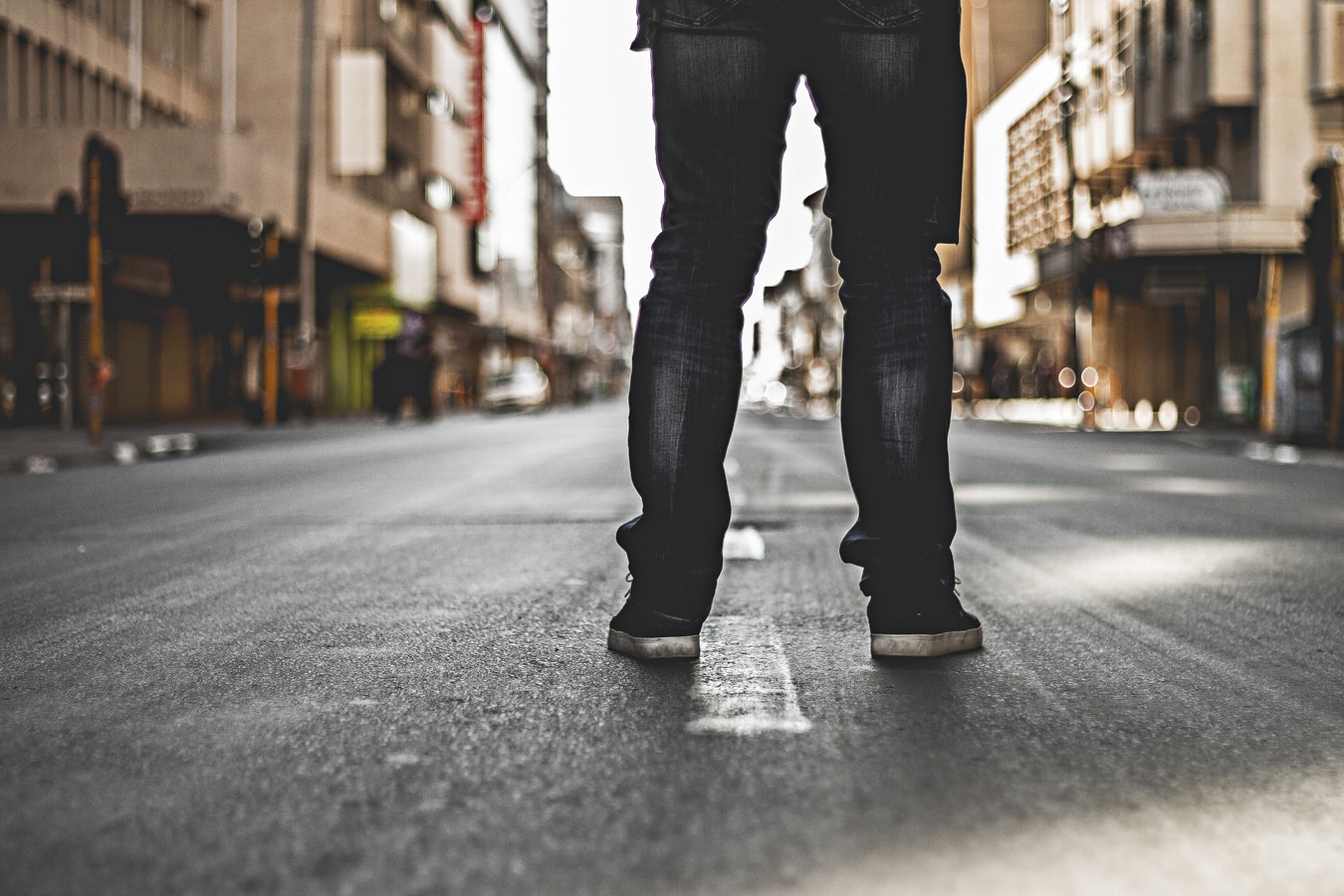 The sciatic nerve is the longest and largest nerve in the body, and it runs from your lower back, through your pelvis, and down to your knees. Pain in the sciatic nerve can be very tough to handle due to its complex nature and soreness can spread through other regions associated with the nerve given its inter-connectivity with other nerves in the lower region of the body. Pain can be generalized as tingling or electric shocks along the regions associated with the sciatic nerve and numbness that can also spread throughout the leg or specific regions given the nature of your condition. Treatments are widely available and can also be arranged through chiropractic care. If you or someone you know is suffering from sciatic pain, look into our chiropractor in Massapequa Park at Wiebke Chiropractic!
Nerve pain can be tough to handle, especially because the areas affected are so widely spread out. More often than not, individuals mistake their nerve pain for muscle pain and believe muscle relaxers or common painkillers will do the trick. Ignoring your condition can only make it worse, so it's important for those facing nerve pain to get diagnosed and look into various forms of treatment that may be available.
Chiropractic Care
Looking into chiropractic care for your sciatica can be one of the most beneficial steps you can take on your way to recovery. Sciatica is caused by nerve compression along the lumbar region and since chiropractors are experts in decompression of the spine, they can provide a tremendous amount of relief to your condition. However, since there are many causes of sciatica, it's important that you are diagnosed with your condition before you seek any type of chiropractic treatment.
There is a variety of way chiropractors can treat your condition. Some of these approaches include:
Ice/cold therapy – By providing direct contact of ice or coolness to your area of inflammation, your pain can be controlled and relieved.
Ultrasound – This approach uses gentle heat to penetrate under the skin and around deep into tissues providing relief from swelling, inflammation, pain, and spasms.
TENS – TENS or transcutaneous electrical nerve stimulation provides by stimulating muscles and nerves associated by applying varying intensities of electrical currents to the areas affected.
Spinal adjustments – Adjustments will assure that compressed vertebrae and spinal columns are freed up, providing much-needed relief to nerves and endings associated.
Going through sciatica can be tough to deal with especially if you haven't yet been diagnosed. But, by getting your diagnosis and finding different forms of treatments available, namely, Chiropractic care, you can rest assure that you will find relief from this otherwise harsh condition. Contact Wiebke Chiropractic, and our leading chiropractor in Massapequa Park can give you the help you need. We will do everything we can to make sure your condition improves.
Do pinched nerves go away on their own?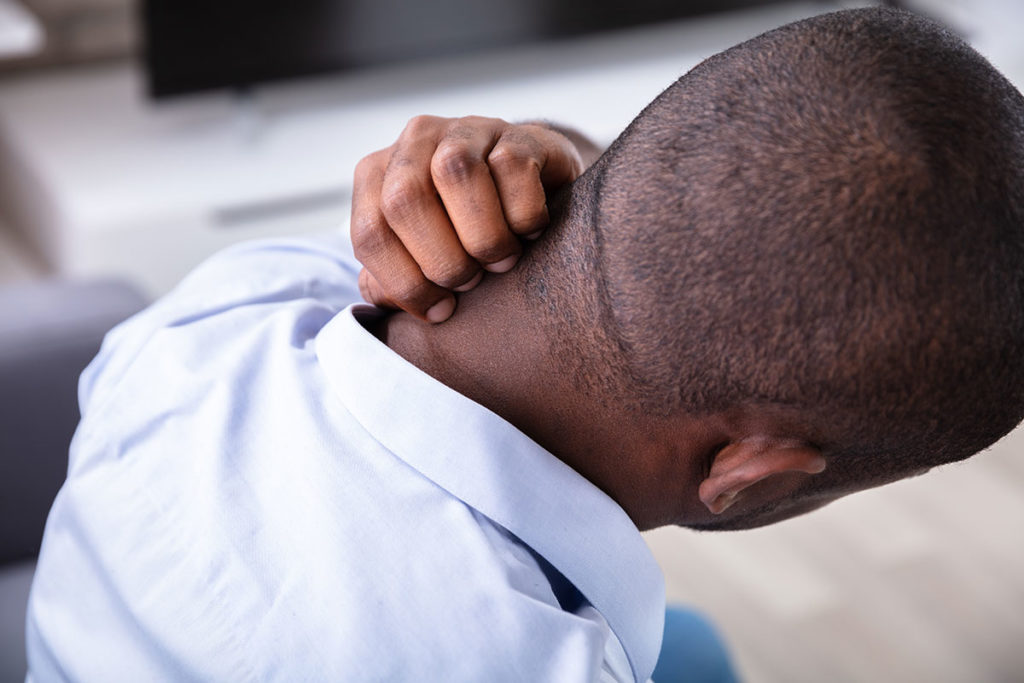 A pinched nerve can be a frustrating injury with painful symptoms. So what is a pinched nerve? and do pinched nerves go away on their own?
What is a Pinched Nerve?
Radiculopathy, also referred to as a pinched nerve, results from compression or pressure on a nerve from surrounding tissues, such as tendons, cartilage, or muscles. This compression disrupts the nerve's function, and can result in several symptoms, including the following:
Numbness or tingling
Sharp pain, or "pins and needles" sensation
Radiating pain (paresthesia)
Weakness in the affected area
Feeling that your hand or foot has "fallen asleep"
The symptoms of a pinched nerve depend on where the nerve is and what sensory and motor functions it is responsible for. For example, a pinched nerve in your back might send a radiating pain down your leg, while a pinched nerve in your neck might cause symptoms in your shoulders. If you feel you are suffering the symptoms of a pinched nerve, contact Dr. William Wiebke, a chiropractor in Massapequa. He can perform a physical evaluation to determine the root cause of your symptoms.
Do Pinched Nerves Heal on Their Own? Ask Our Chiropractor in Massapequa Park
The good news is pinched nerves often heal on their own after self-treatment. Avoiding repetitive actions that overuse the nerve is essential. Icing the area can reduce inflammation and heating the area can increase blood circulation. A nonsteroidal anti-inflammatory drug can reduce inflammation and relieve pain. Stretching or yoga can reduce nerve pressure and relieve tension, especially in the back. If you are overweight, losing weight can reduce pressure on the nerve, and maintaining a healthy weight can prevent pinched nerves from happening in the future. If you have a pinched nerve and want to learn more about how to treat it and prevent it from happening in the future, contact Dr. William Wiebke, a chiropractor in Massapequa.
When to See a Chiropractor in Massapequa Park
Although pinched nerves often heal on their own, sometimes professional treatment is needed. If despite trying appropriate self-treatment options, you are having persistent pain, your pain is getting worse, or you are experiencing a profound loss of sensation in the affected area, seek professional treatment.
A chiropractor can uniquely treat a pinched nerve by using several spinal manipulation techniques to relieve pressure on the nerve. For example, if a herniated disc is pressing on a nerve, a chiropractor can make spinal adjustments to move the disc away from the nerve, reducing the pressure put on the nerve root. A chiropractor can also help find the source of a pinched nerve by examining a patient for subluxations (misaligned vertebrae) that might be putting pressure on nerves in the spine.
If you are suffering from a pinched nerve and are experiencing consistent pain, contact Dr. William Wiebke, a chiropractor in Massapequa.
Review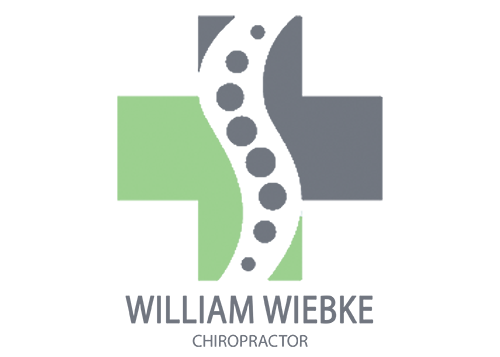 Overall Rating





How do others rate this clinic?
Clinic Name
Service Offered